How to import content with Tenejo
In this step-by-step guide, we will show you how to import collections, works and files into Tenejo, our hosted digital repository solution from Data Curation Experts. Whether you are importing a small or large set of works or collections, the import process is simple and straightforward. Let's get started!
In the blog post, Preparing your content for import, we talked about using a CSV to gather and organize your metadata. The next steps will help after you've already uploaded your files and created your CSV.
The first step is to log into your Tenejo account. Once you are logged in, click on your email address at the top of the page. Next, select the "Dashboard" option from the drop-down menu. This will bring you to the core of Tenejo's operations.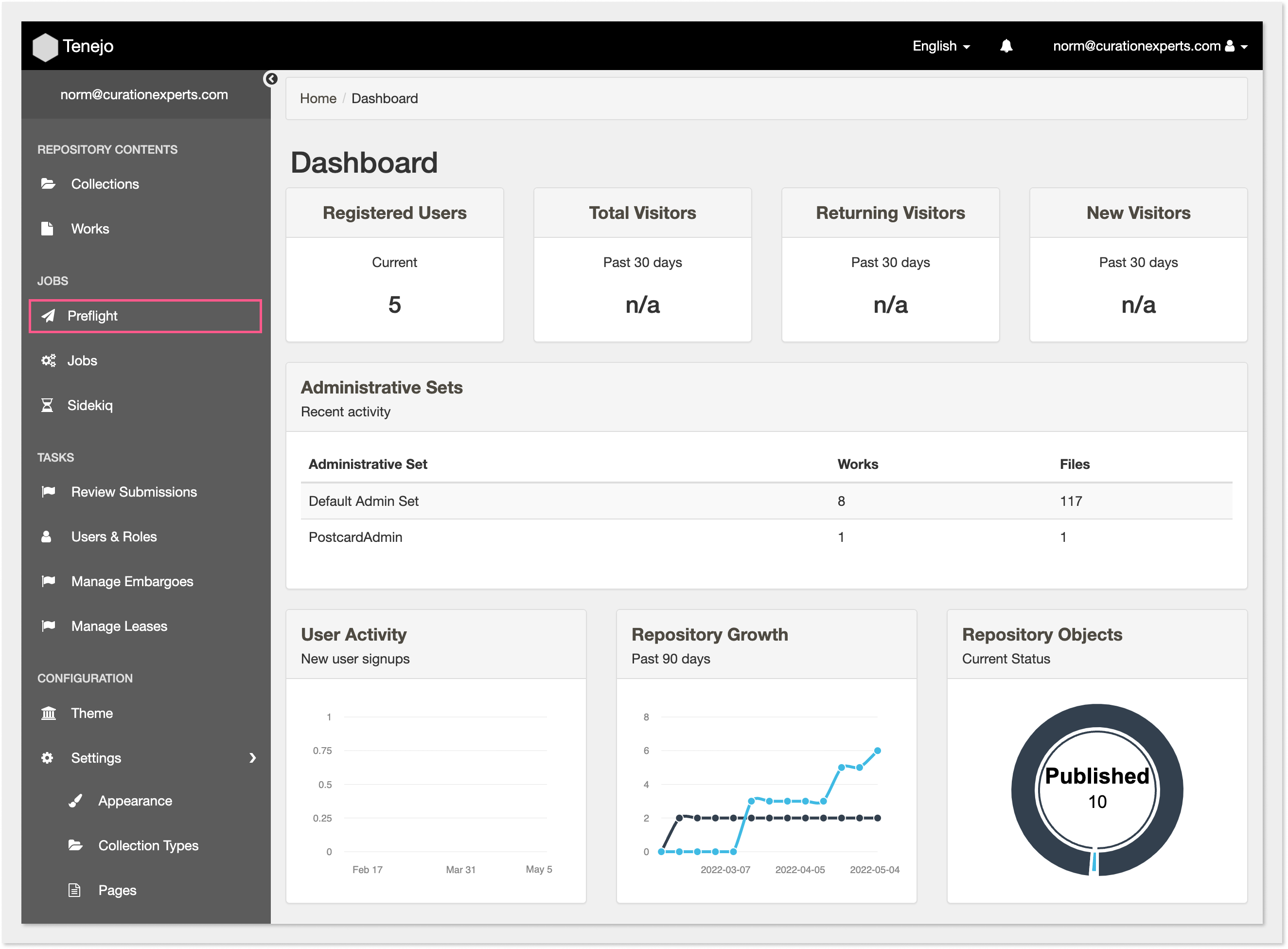 Fig.1 - Dashboard
On the preflight screen, you'll see a 'choose file' button for uploading a file. Choose the CSV you'd like to import. For a preflight check, submit your CSV.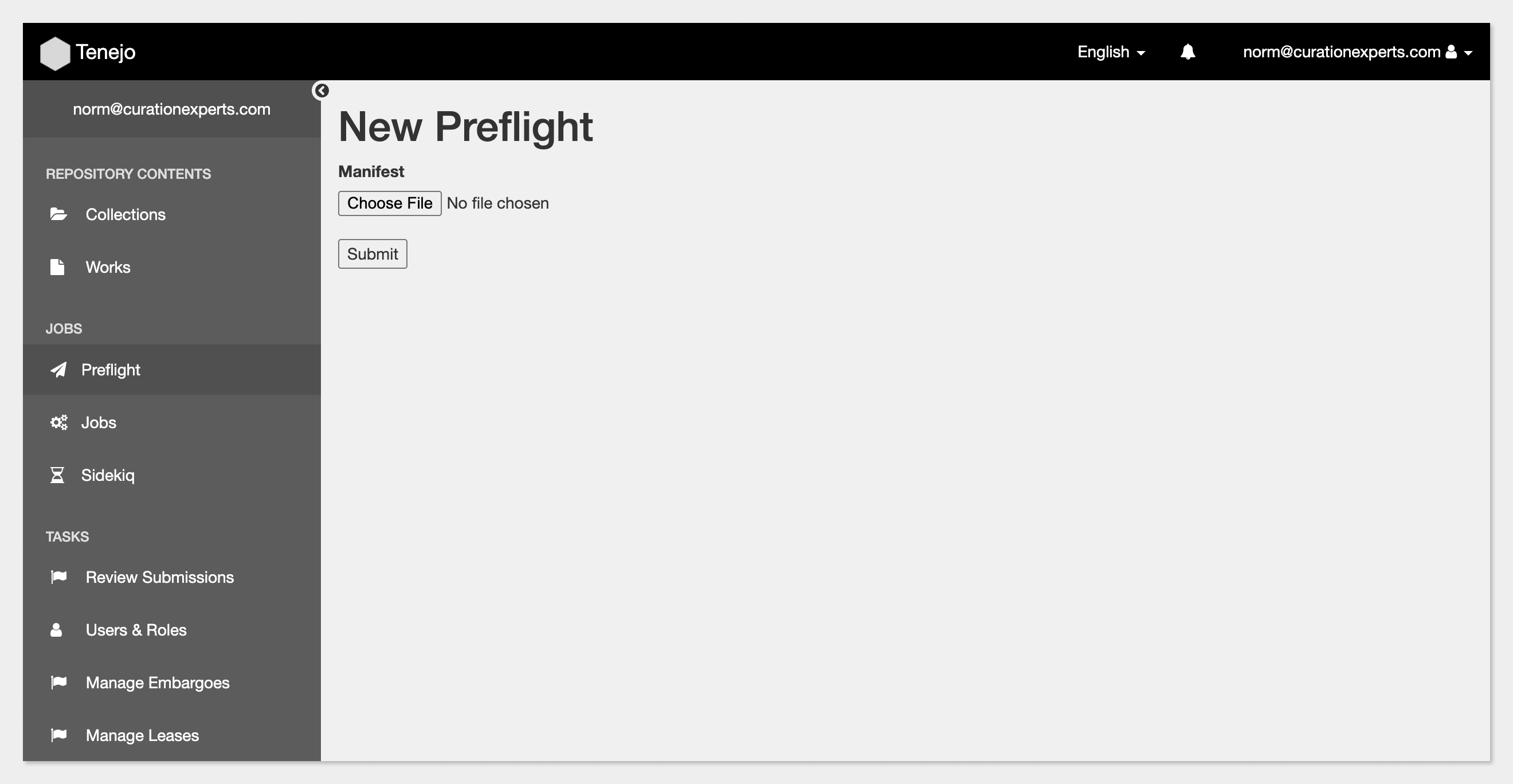 Fig.2 - Dashboard => Preflight Upload
The preflight check not only identifies issues and information but also provides some analysis to assist with the ingestion process. The most critical thing to examine is the warnings and problems. If there are mistakes, you'll need to correct them because they won't be handled as intended. You may wish to address any warnings, but they will not prevent the import from completing the job.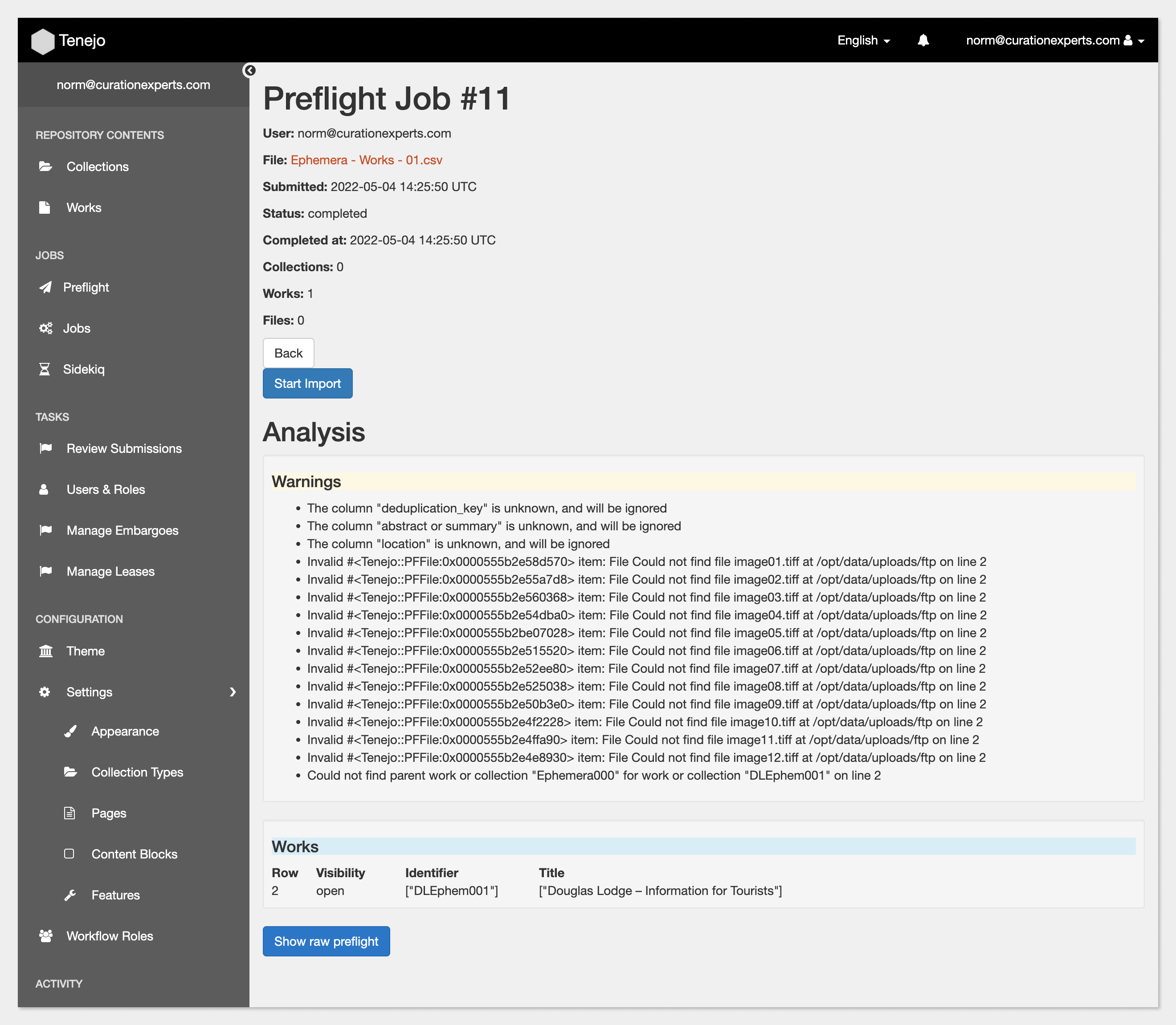 Fig.3 - Preflight Checks
When you're ready, the 'start import' button should begin ingesting your metadata into Tenejo. The time it takes to process import jobs is usually determined by the amount and size of your data.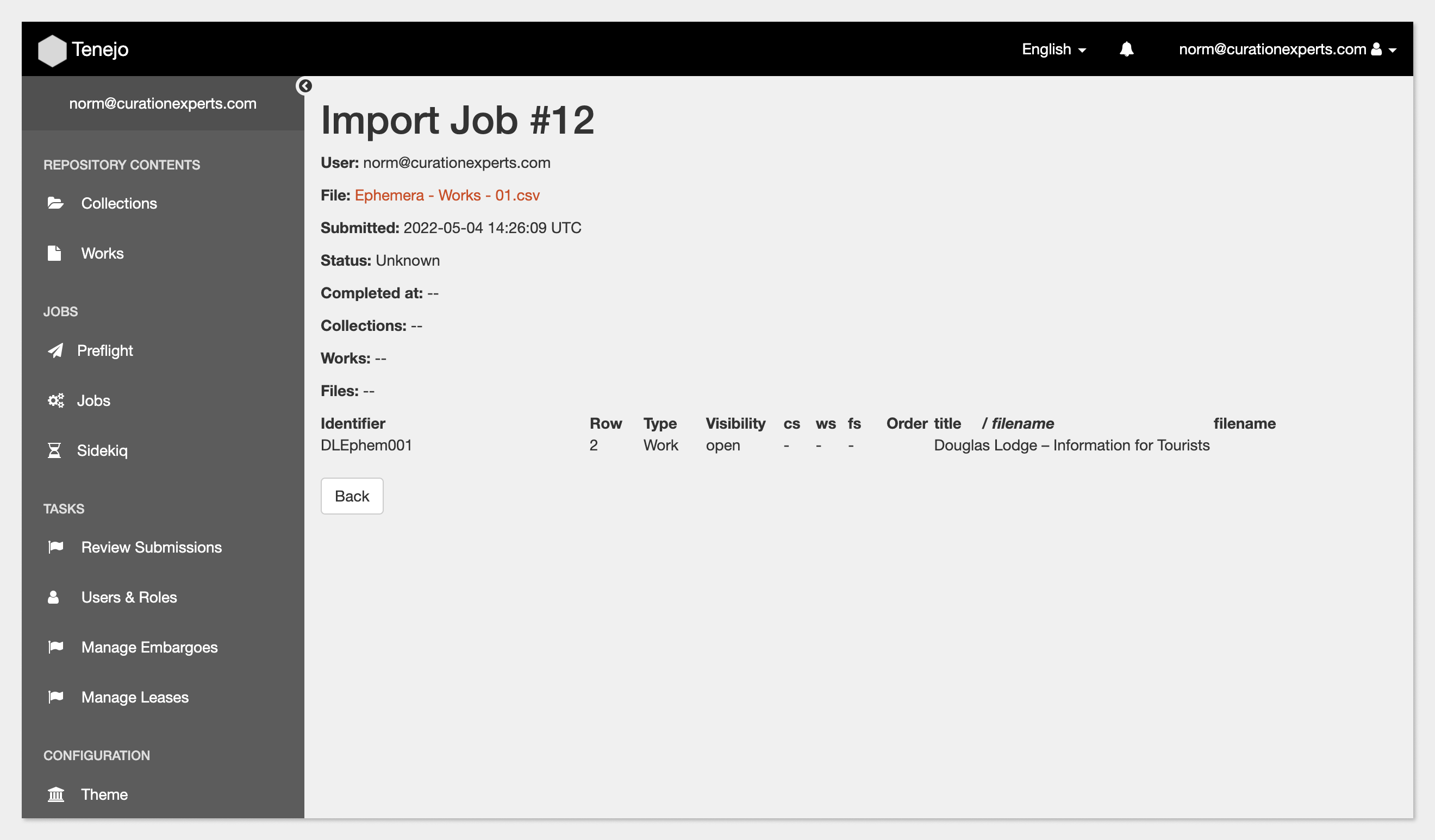 Fig.4 - Jobs Import
After the job is completed, you should be able to access imported collections, works, and files in the Dashboard. To view them in your admin view, go to 'Dashboard => Collections' or 'Dashboard => Works.' Any content that has been set to public visibility is now ready for exploration from the public perspective. It's as simple as that.
Summary
Importing collections, works and files into Tenejo is a simple process that can be easily accomplished by following the steps provided in this guide. By taking the time to fix any errors or warnings in your CSV file before import, you can ensure a smooth and successful import process. Once the import process finishes, you will be able to see your content in the dashboard or the public view. Thanks for following along!
---
Are you interested to learn more about Tenejo? Let's chat. Check out the links below or shoot me an email.
---